Tech upgrades and design tweaks make the case for Mini's five-door hatch midlife facelift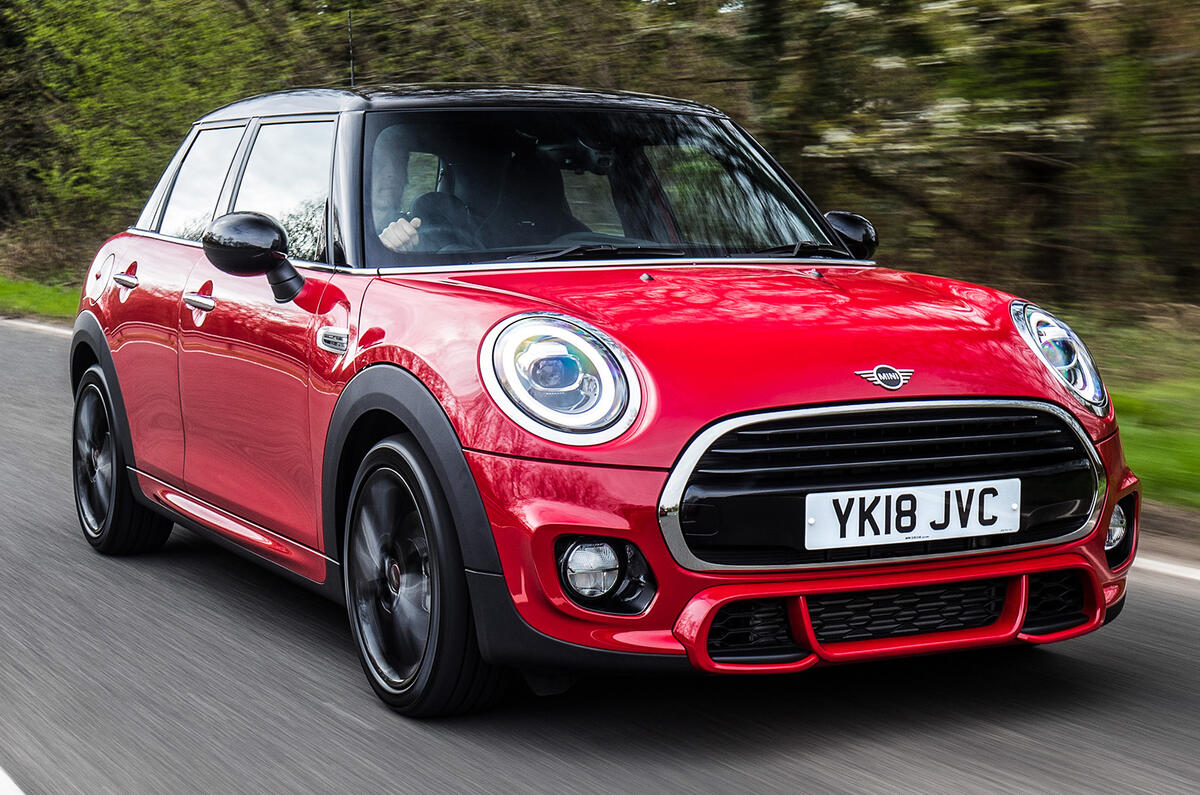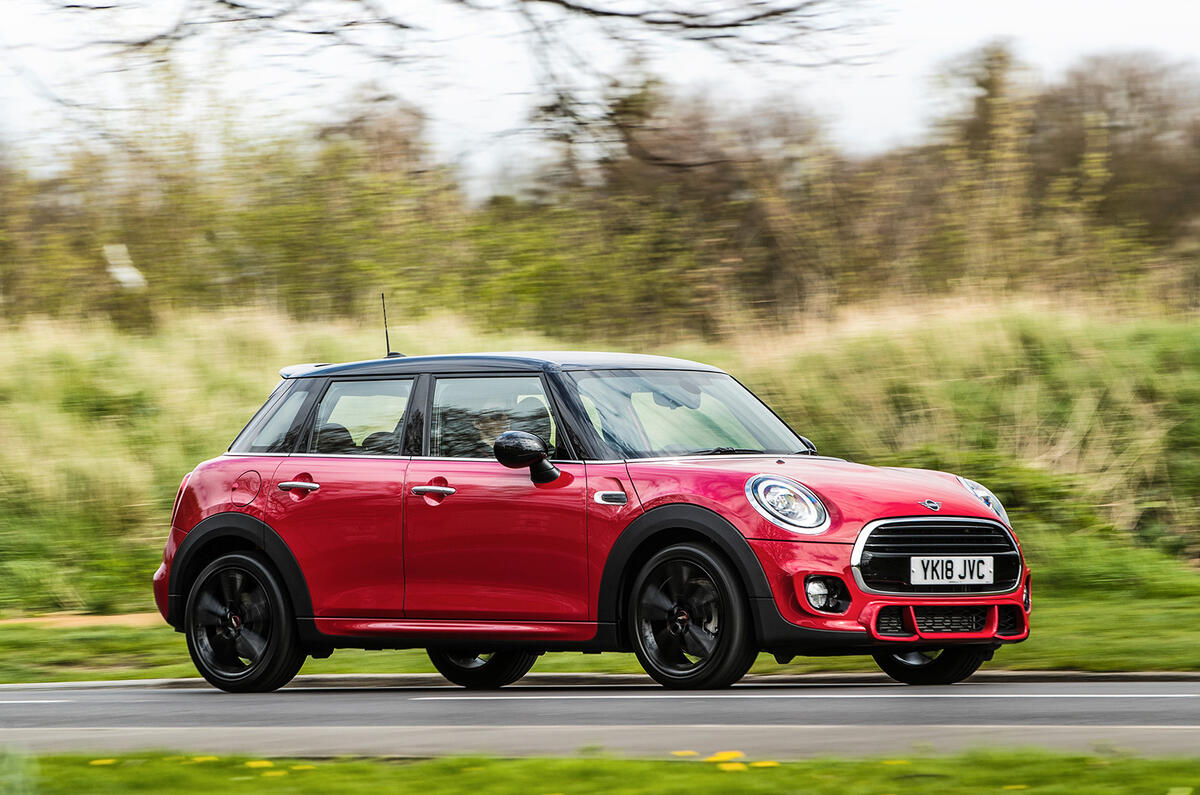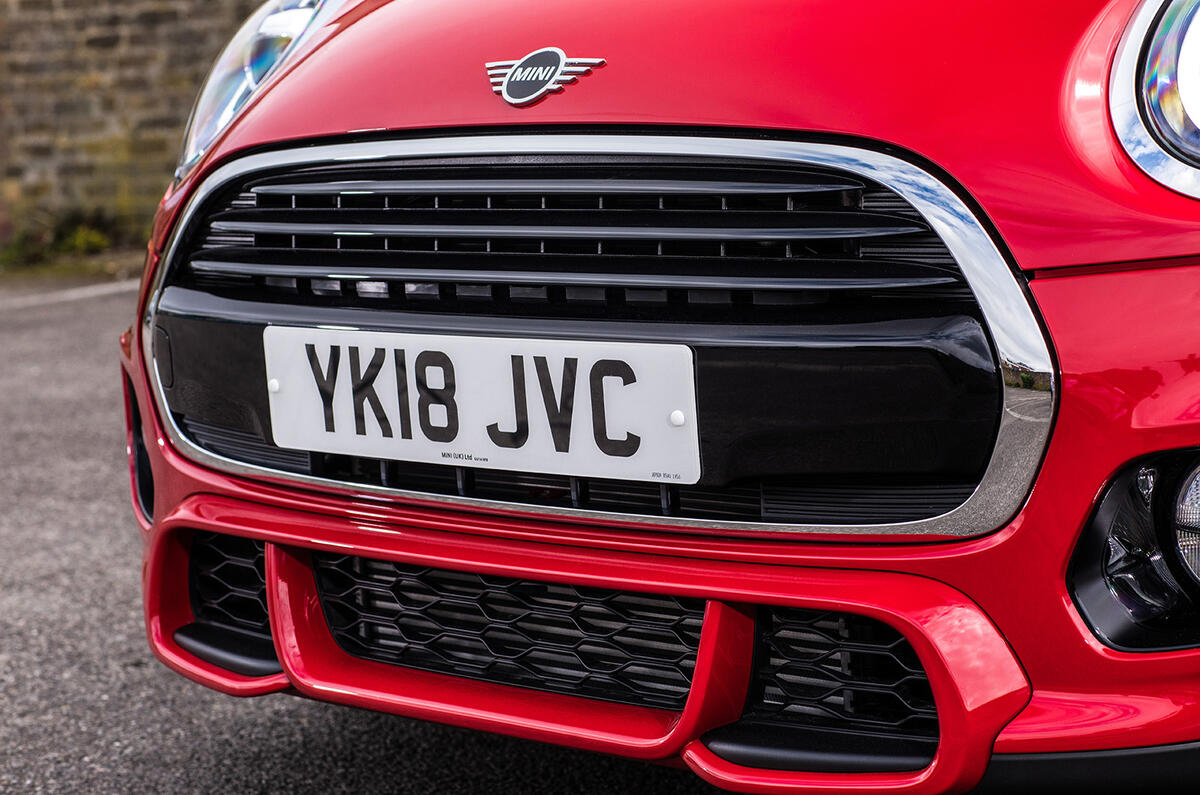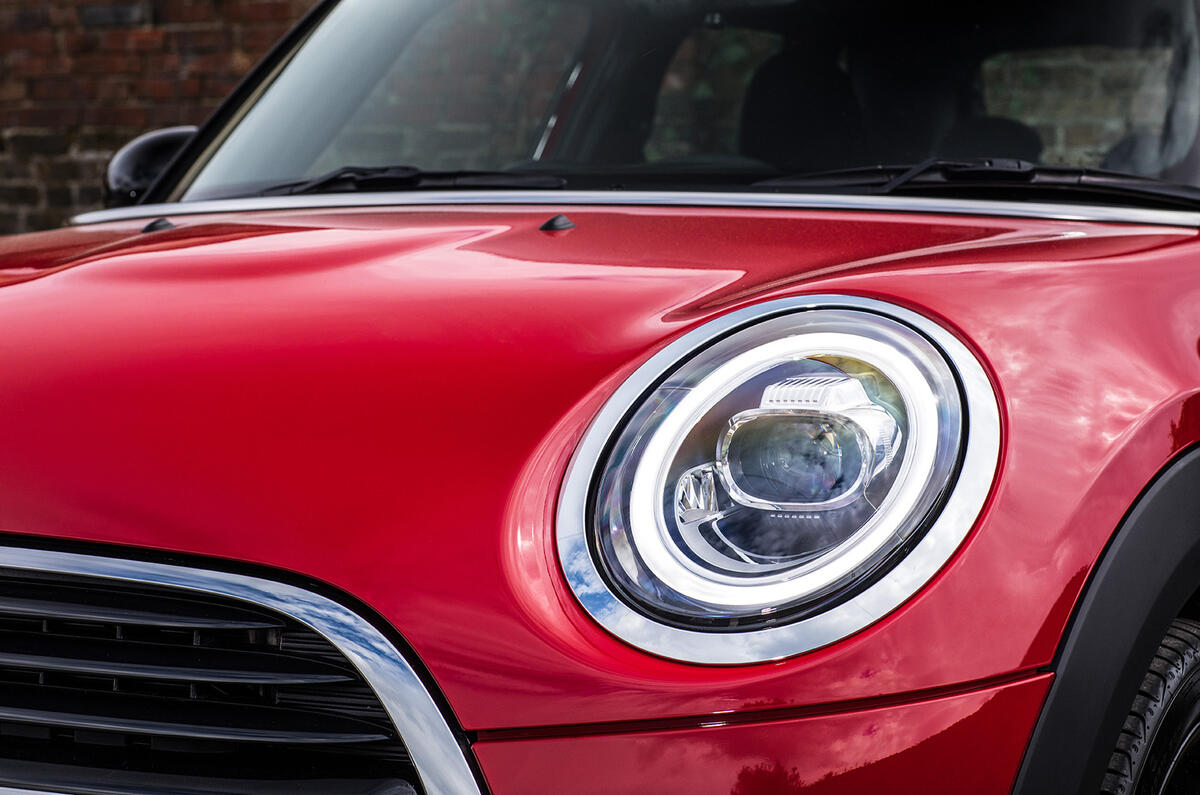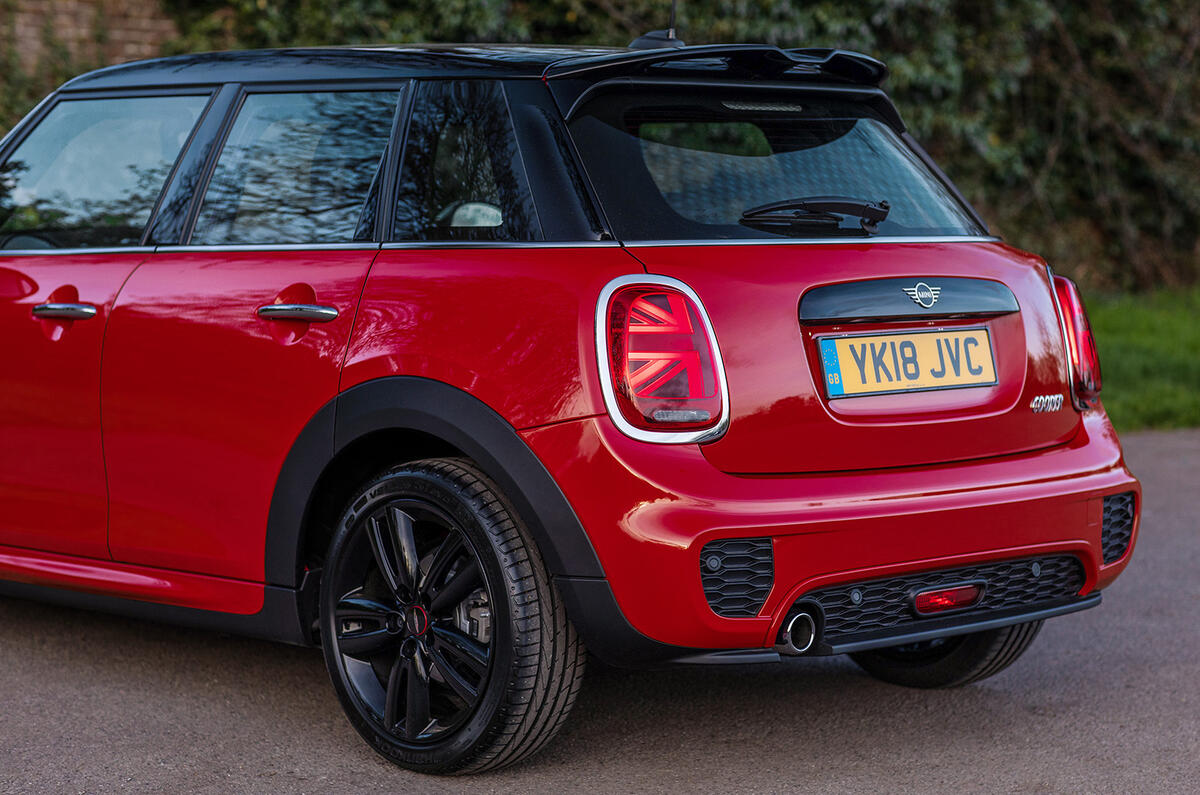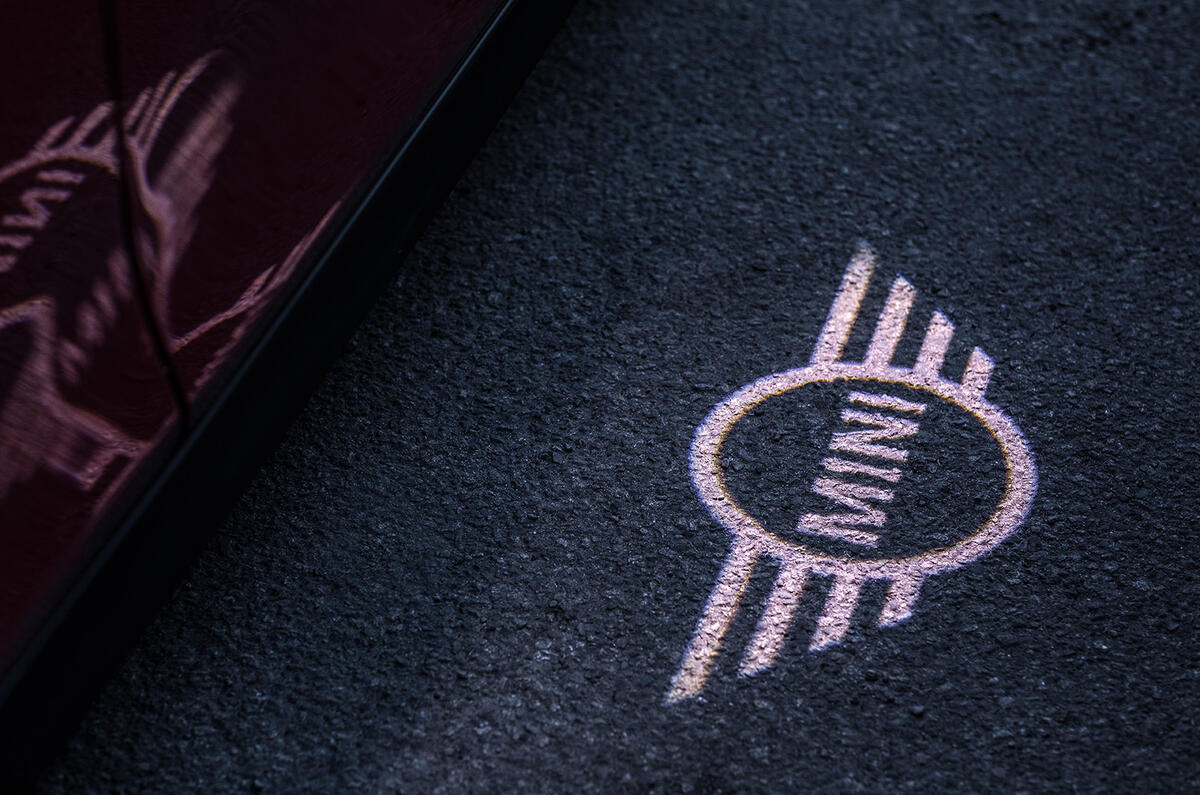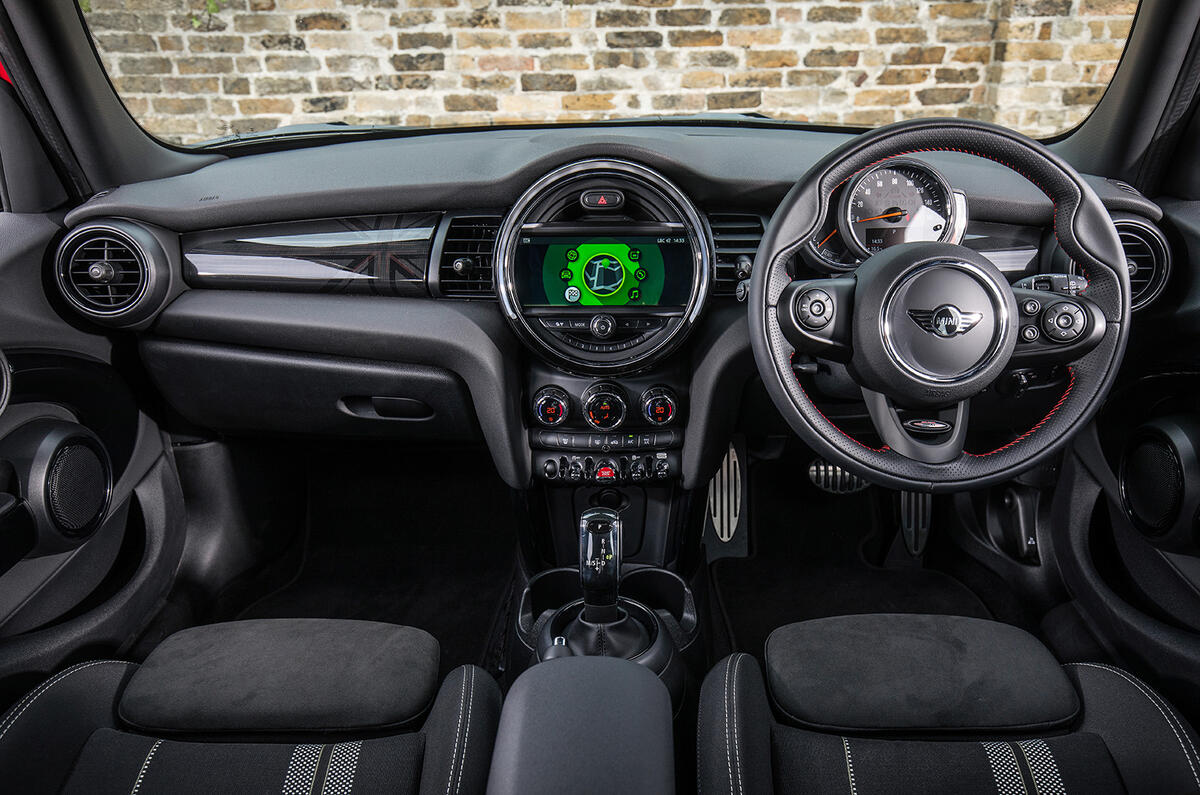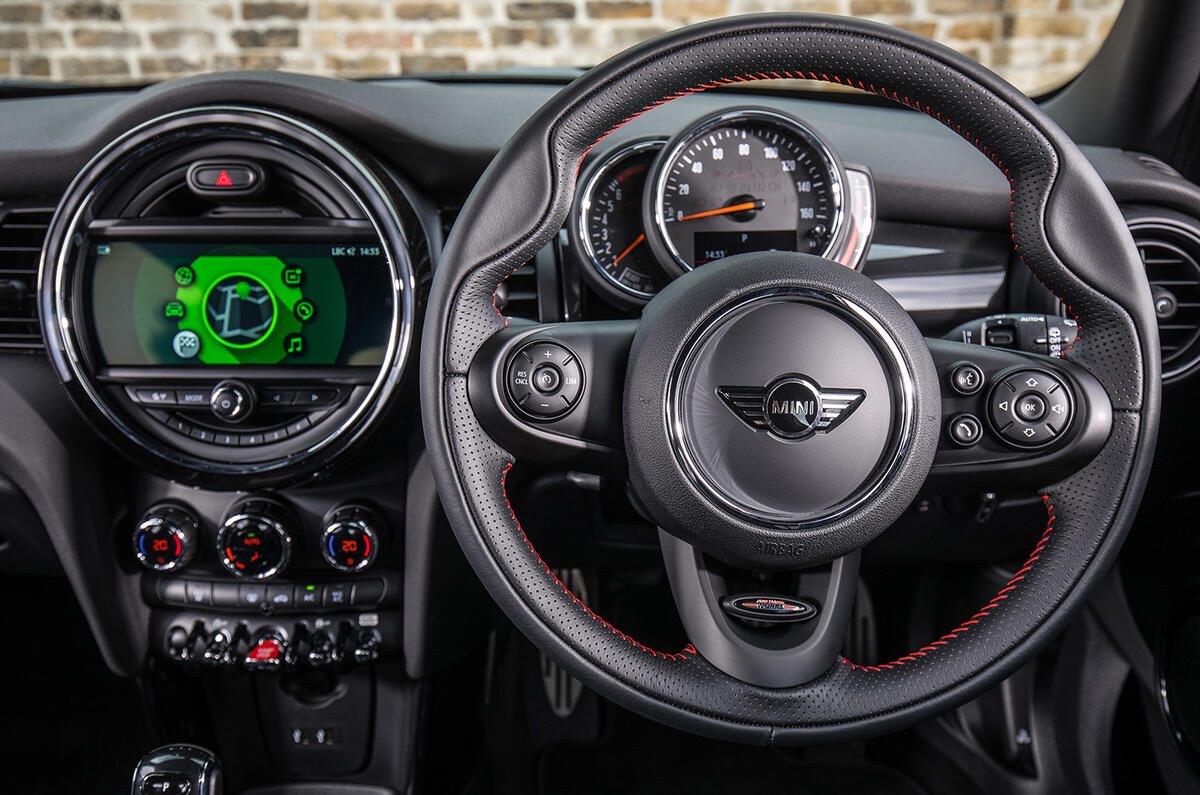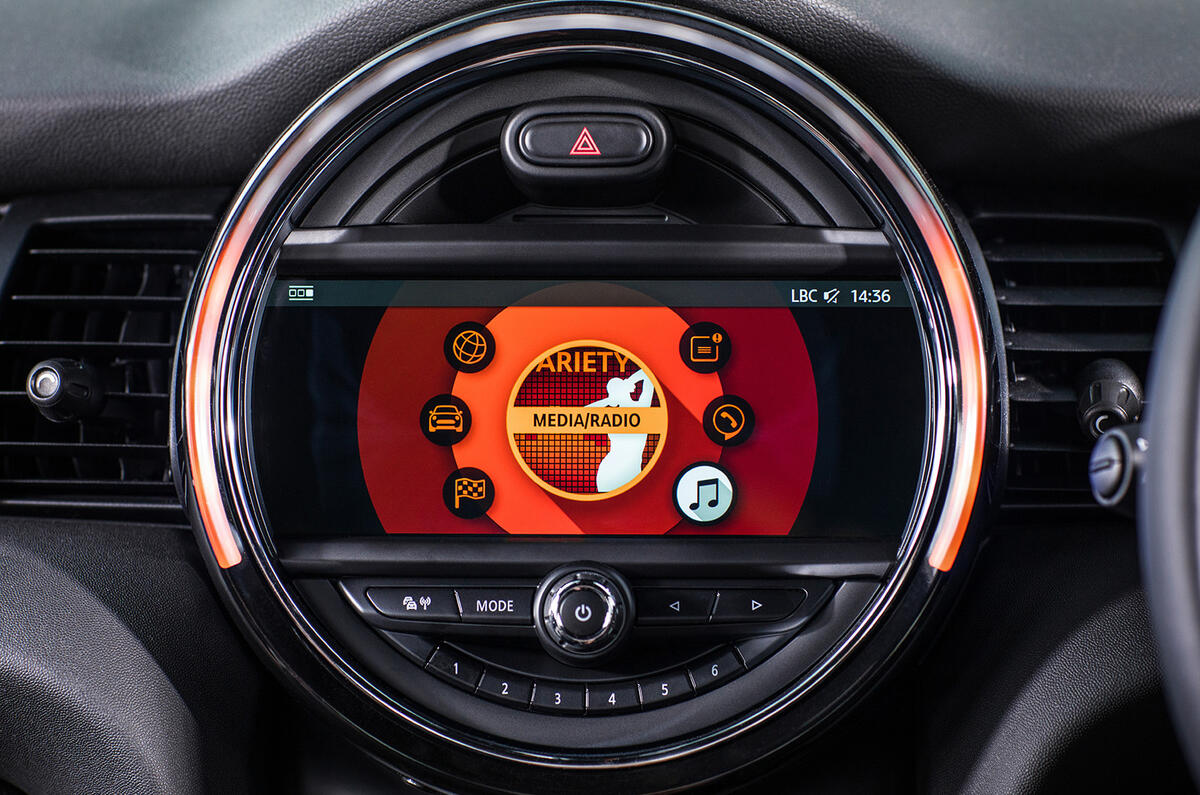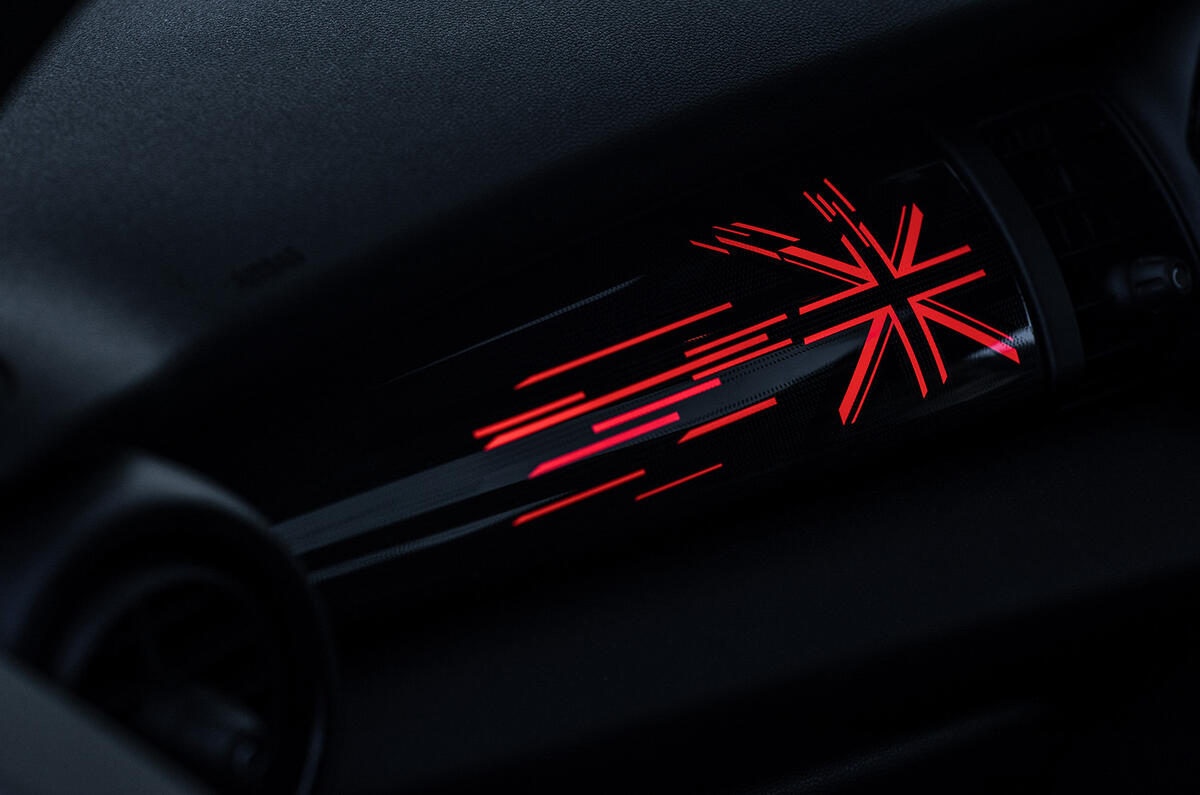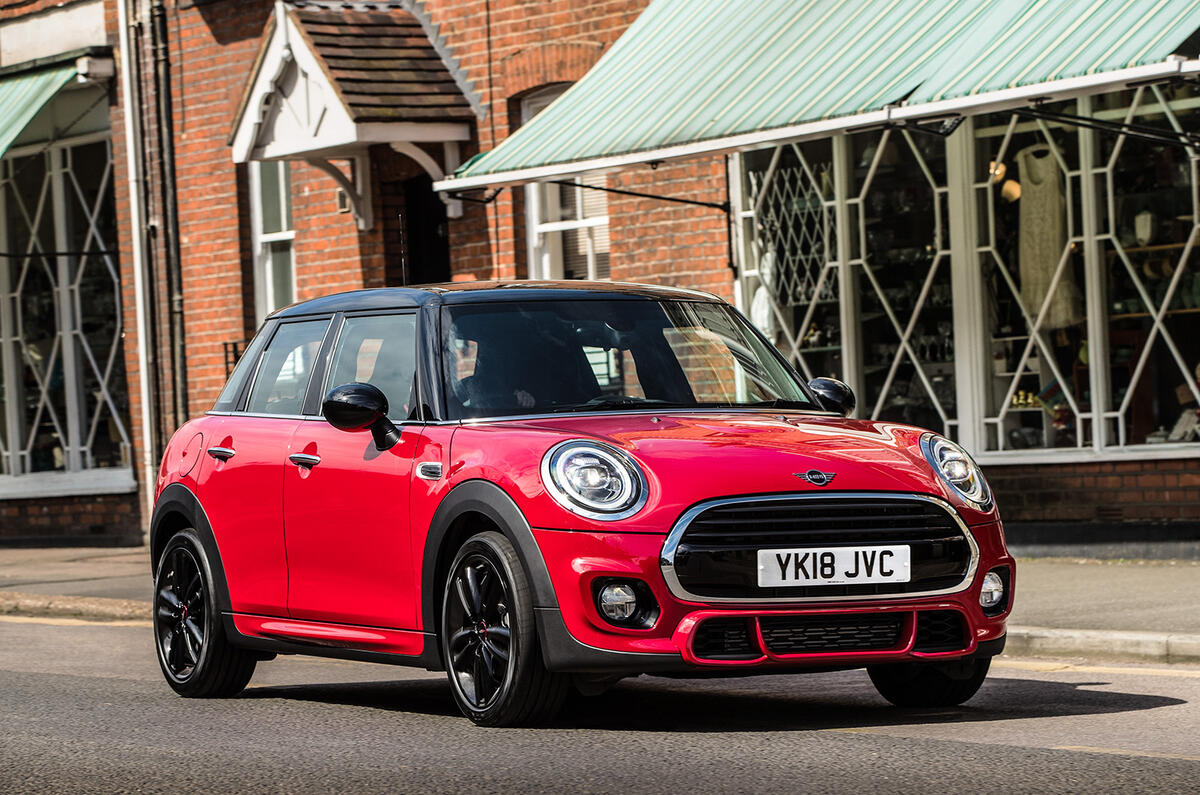 What is it?
A new Mini. Well, it's new in some ways but, in truth, it's largely carried over from the F55-generation car – the third interpretation of this iconic supermini under BMW's watch – we first drove back in 2014.
Even for a midlife facelift, the changes are minimal and pertain chiefly to the infotainment system and elements of design, some of which are now customizable. It means this Cooper model, which sits between the entry-level One and the Cooper S, still touts 134bhp from a turbocharged three-cylinder engine, although you can now opt for a seven-speed dual-clutch transmission alongside the six-speed manual that comes as standard.
The easiest way to tell a 2018 Mini from a pre-facelift version is by looking at the tail-lights.
Should they exhibit a Union Jack motif, that'll be the new one
. The daytime-running element of the standard LED headlights are now complete rings, within which the indicators are integrated. Finally, for £100, it's now possible to replace the exterior brightwork with piano black trim, which looks rather good, particularly against a new hue known as Emerald Grey. Starlight Blue and Solaris Orange complete the trio of fresh paint jobs.
You might accuse the BMW mothership of contemptible complacency in launching a car so light on revisions, but Mini's marketers have found that design is the main driver of sales for these relatively expensive superminis. It's why owners will now also have the option of ordering bespoke inserts for the wing-badges and dashboard insert on the passenger side, as well as laser-etched sill-plates.
The only way to 'tool up' for potential manufacturer of numerous single-item parts (there can't, for example, be many Mini owners called Hal who want a red plaque saying so) has been invest in 3D-printing. There's even a sophisticated new online configurator to reflect the multitudinous options.
In manual guise, the five-door Cooper model costs £18,040, but you can tack another £2000 onto that for the Navigation Plus package that addresses the second most important criteria for Mini buyers: infotainment. You'll need to tick that box to get satellite navigation, which uses real-time traffic information and features Apple CarPlay connectivity. From July, the system will also be compatible with Amazon's voice assistant, Alexa.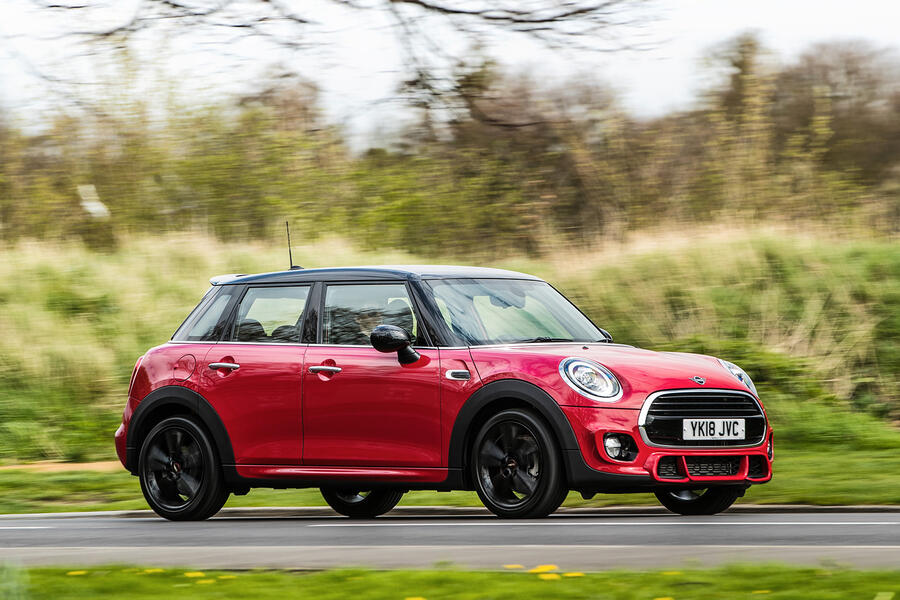 What's it like?
Once aboard, you're met with the hallmark pillbox environment, brought about by A-pillars that are near-upright. You will either like it or you won't, but there can be little argument that it heightens the immediacy of the driving experience. There can't be a supermini that's easier to place on the road – except perhaps the new Suzuki Swift Sport.
With zero hardware alterations, the manner in which this car operates is unchanged from before; that is to say, it's pleasingly crisp not just by the standards of a five-door supermini but also by those of any hatchback class. This is a chassis that grips and turns like it actually wants to. As such, anybody coming from a Volkswagen Polo will be surprised by how indulgently nimble it is, once, that is, they've recalibrated their inputs for a steering rack that's still a touch too quick and whose slight elasticity manifests as inconsistency mid-corner.
Our test car was equipped with the £375 adaptive suspension, which is effective but might be slightly wasted on those who don't ever see themselves peddling the Mini with much gusto. The firmer setting is only really good for the smoothest surfaces you'll find in the UK and the additional pliancy of the comfort mode takes just enough of the sting out of potholes that would otherwise jolt viciously. We have yet to test a car on the standard passive set-up, but prospective buyers certainly should.
Meanwhile, this three-cylinder engine remains a peppy companion that delivers its modest efforts in a likeably straightforward manner. The torque of 162lb ft arrives at just 1480rpm and begins to fade only marginally before a peak 134bhp is developed at 4500rpm. The response is excellent and, together with a tactile gearshift, means this car offers simple pleasures, whatever speed you're traveling.
Another thing: these cars are spacious in the front and that can be deceptive. This is still a supermini, so while even tall passengers in the back will find an adequate headroom, legroom is fairly tight.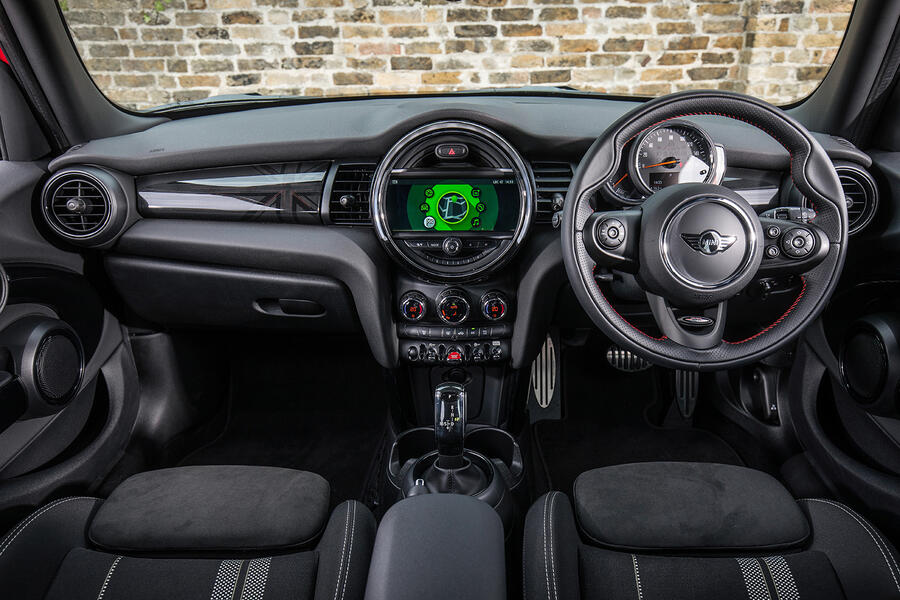 Should I buy one?
If you're strongly considering a Mini, the matter of rivals made by other manufacturers could well be moot.
So many of these cars are sold on the basis of their persona alone, and it's not hard to see why. That this is also a well-balanced and – for the most part – well-mannered little driver's car will be incidental.
Nevertheless, the equivalent Polo is more generously equipped and better isolates passengers from the road – both aurally and physically. It's the more mature car and draws the line between refinement and driver reward in an altogether different hemisphere to the Mini, which for buyers is likely to swing it one way or the other straightaway. Ford's Fiesta and the Seat Ibiza have a great deal more in common with the Mini in this respect.
There's also the 189bhp Cooper S, whose facelift extends to chassis revisions that move the experience on from what the Cooper offers.
Mini Cooper 5dr specification
Where Wantage, UK Price £18,040; On sale now; Engine 3cyls, 1499c, turbocharged petrol; Power 134bhp at 4500-6000rpm; Torque 162lb ft at 1480-4200rpm; Gearbox 6-spd manual; Kerb weight 1160kg; Top speed 129mph; 0-62mph 8.2sec; Fuel economy 55.4mpg; CO2 120g/km; Rivals Suzuki Swift Sport, VW Polo 1.0 SEL, Ford Fiesta